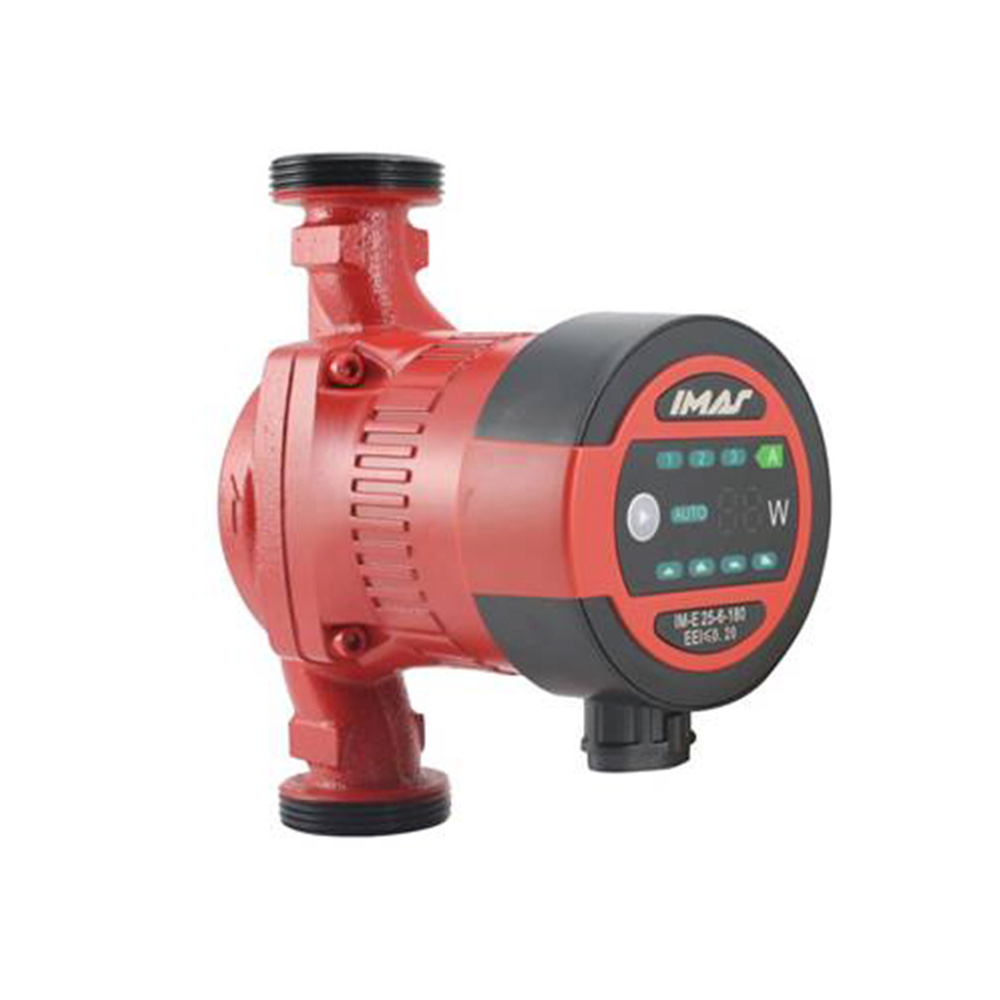 Electronic circulators (IM-E)
IM-E XX-4-XX / IM-E XX-6-XXX
APPLICATIONS
Low energy consumption electronic pump for hot water circulation in all types of domestic heating systems.
ADVANTAGES
Thanks to the advanced technology employed, the permanent magnet synchronous motor, and the frequency converter, the new range of IM-E circulators ensures high efficiency in all applications, with significant benefits in terms of energy saving.
For this reason, the new IM-E circulator not only complies with European Directive ErP 2009/125/EC (formerly EuP) (EEI ≤ 0,23).
The circulator has a built-in electronic device that detects the changes demanded by the system, and automatically adapts the circulator performance accordingly, always ensuring optimum efficiency and minimum energy consumption.
The IM-E series is also suitable for replacing old three-speed circulators, both as far as size, as it has the same dimensions of the IM series.
IM-E circulators series are included of thermal protection devices.