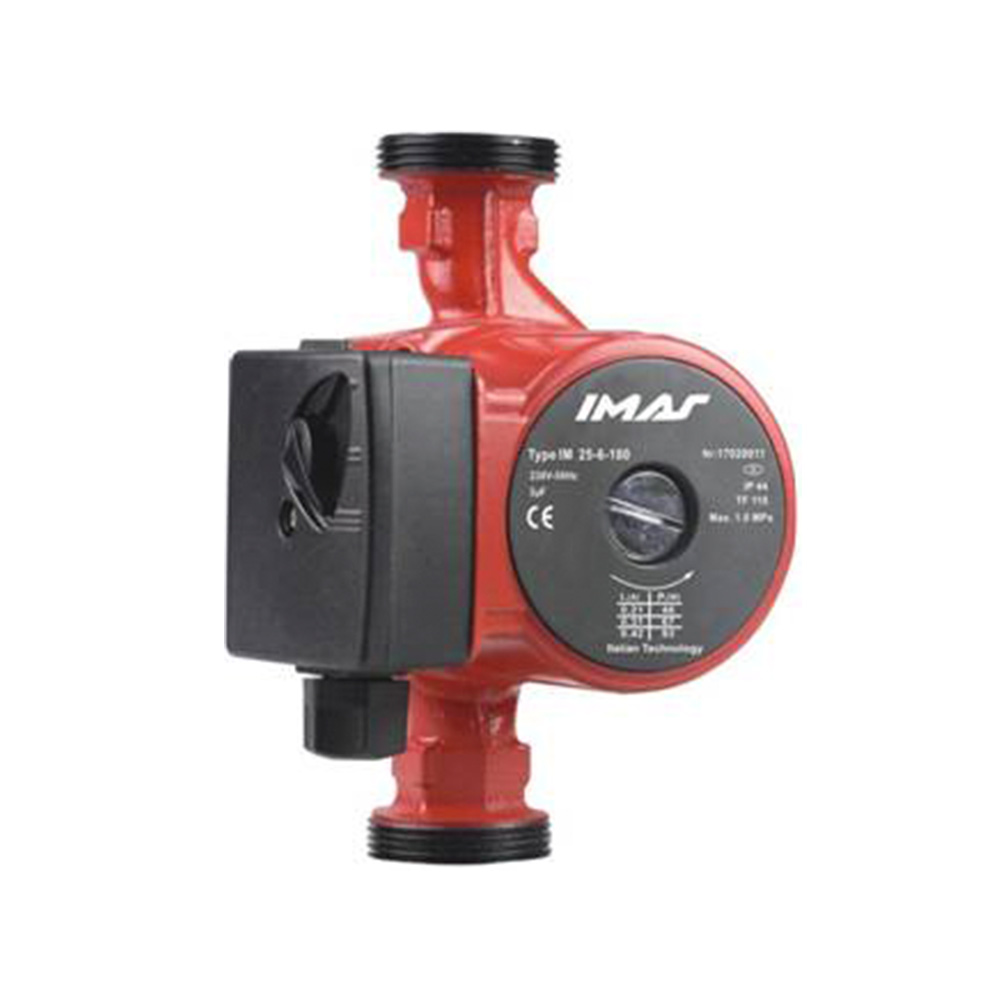 Circulators for heating (IM)
IM XX-4-XX / IM XX-6-XXX / IM XX-8-XXX
APPLICATIONS
Pump for hot water circulation in domestic central heating and air conditioning systems of the closed circuit pressurized type or open circuit type.
CONSTRUCTION FEATURES
Enbloc body composed of hydraulic section in cast iron and wet rotor motor.
Motor casing in die cast aluminium.
Impeller in technopolymer. Motor shaft in hardened stainless steel held in graphite bearings lubricated by the pumping medium.
Rotor protective jacket, stator jacket, and closing flange in stainless steel.
Ceramic thrust ring, ethylene-propylene seal rings and brass air breather plug.
Three-speed operation.
Protection rating: IP 44
Insulation class: F
Cable gland: PG 11
Installation: with horizontal motor shaft.
Standard voltage input: single-phase 230 V / 50 Hz
Special versions on request – alternative voltages and/or frequencies
IM circulators series are included of thermal protection devices.